Local. Family Owned. Trusted.
Your House Washing Heroes
Let our team of experts make your home look and feel its best with professional house washing services.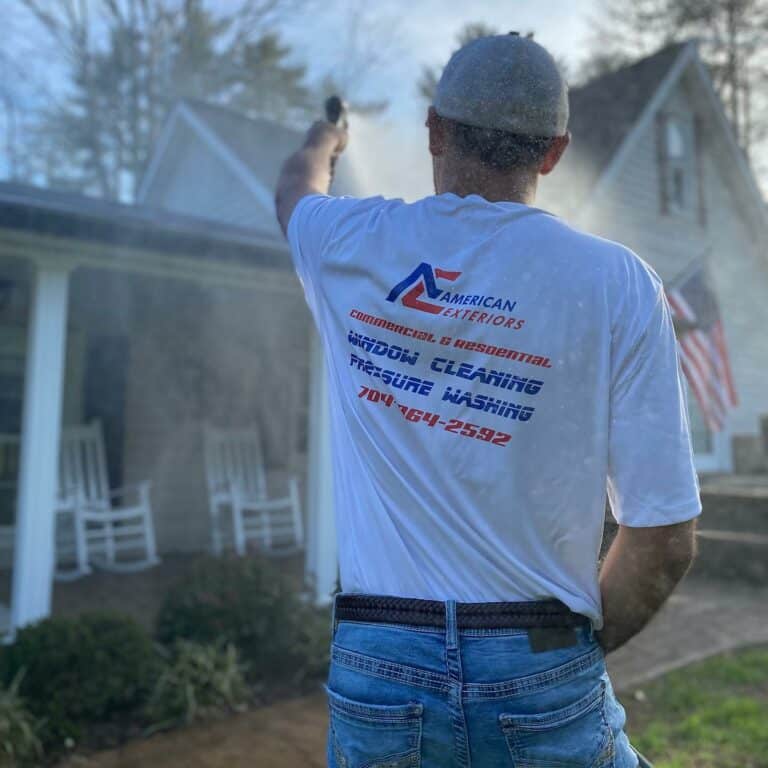 Revive Your Home with Our Expert Exterior Cleaning
Is your home facing off against the harsh forces of nature every day? Sun, dirt, rain, and more are constantly working to wear down its beauty. But fear not! Our House Washing Service is here to keep your home looking perfect. We'll wash away the grime, mold, and mildew, restoring its shine and safeguarding it from damage.
Why Us?
For over 5 years, American Exteriors has been dedicated to making homes sparkle. We've delighted over 5,000 happy customers, and we're so confident in our service that we guarantee your satisfaction.
Eliminate Damaging Debris, Mildew, and Algae
The more time pollutants linger on your home's exterior, the greater the chance of staining and potential harm. Safeguard against lasting damage through regular maintenance.
At American Exteriors, our powerful cleansers tackle harmful organisms such as mold and mildew prone to growing on homes. Our specialized algaecide is designed to effectively target these organisms at their roots, preventing them from regrowing on your exterior walls and roof. Plus, our cleansers are environmentally friendly and biodegradable.
At American Exteriors, we recognize the unique character of your home. Your home's exterior serves as an expression of your personal style, and the choice of materials significantly influences its energy efficiency and durability.

Regardless of your home's composition, maintaining its optimal appearance is crucial, and you can rely on the American Exteriors team to achieve that objective. With years of experience, we've curated a comprehensive range of cleaning services to preserve both the aesthetics and structural integrity of your home.

As a versatile business, we excel in various home exterior cleaning tasks. Whether it's power washing for a brick residence or concrete washing services, our skilled team is up to the challenge. Established in 2000, we proudly offer a 100% satisfaction guarantee to all our clients. Our well-equipped team utilizes their tools and expertise to clean residences, including:

Brick Homes: The nooks and crannies of brick homes accumulate dirt and dust, fostering moisture and mold. Our brick home power washing services target even the toughest spots, leaving your home in pristine condition.

Concrete Homes: The porous nature of concrete makes it susceptible to grime and bacteria buildup. Our power washing team employs advanced equipment and stays updated on the latest techniques to clean concrete surfaces in any environment.
Stone Homes: Natural stone, applied piece by piece, is prone to moss and stubborn stains. Our power washing for stone homes reaches between the cracks, rinsing away sand, grime, and mold to maintain your stone exterior's condition.

Wood Homes: Wood's moisture absorption provides an environment for mold and mildew to thrive. The texture of wood also attracts dust, pollen, and airborne debris. Our wood home power washing services effectively remove buildup and growth, preserving your walls' integrity.

Vinyl Siding Homes: Vinyl siding, while resilient, can accumulate dirt and grime over time. Its smooth surface may attract dust, pollen, and airborne debris. Our specialized vinyl siding house washing services are designed to efficiently remove these accumulations, ensuring a thorough cleanse without compromising the material. By addressing buildup and maintaining the cleanliness of your vinyl siding, our services contribute to the preservation of its appearance and structural integrity."

Hardie Board Homes: Hardie Board, known for its durability, can still collect dirt and contaminants. The textured surface may attract dust, pollen, and airborne debris. Our tailored Hardie Board house washing services are crafted to effectively eliminate these accumulations, delivering a meticulous cleanse without causing harm to the material. By addressing buildup and preserving the cleanliness of your Hardie Board, our services play a vital role in maintaining both the aesthetic appeal and structural robustness of your home.

Our comprehensive package covers your home's entire exterior, and we provide concrete washing and sealing services to ensure these surfaces remain in top-notch condition. Whether you own a charming stone bungalow or an elegant wood home, our five-star power washing capabilities and outstanding customer service will make us your go-to choice.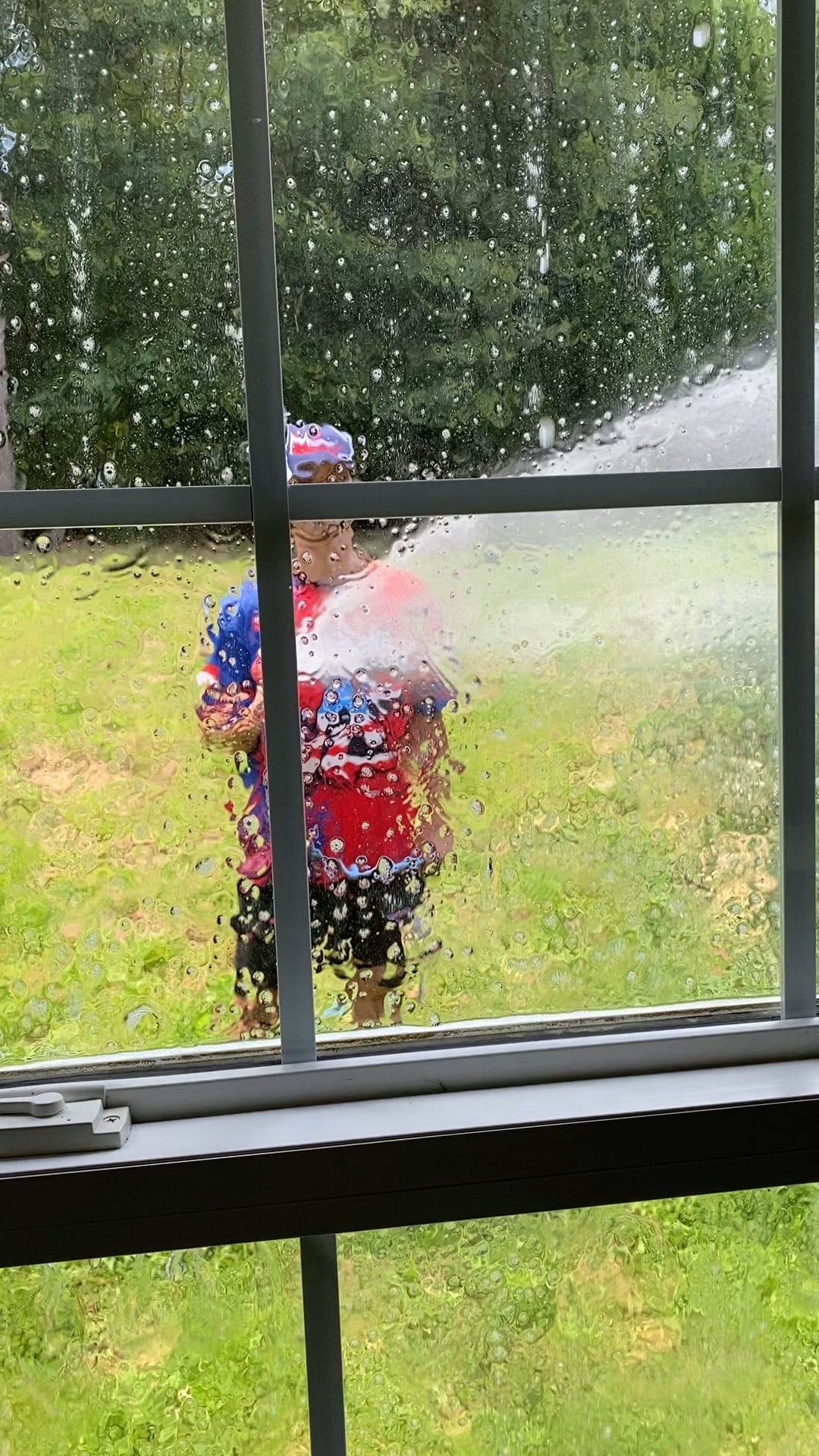 Your cleaner home is waiting
Ready to see your home shine? Schedule your House Washing Service now! Don't wait – your home deserves it.
Siding Materials We Clean with Precision
When you're aiming for a refreshed look for your home, rely on the expertise of American Exteriors. Equipped with the safest and most efficient tools in the industry, our seasoned professionals, with a track record of over 5,000 cleanings since 2020, we are the go-to team for restoring various siding materials:

Aluminum:
Naturally, aluminum siding stands out as a popular, waterproof, and corrosion-resistant choice for homeowners. To maintain its ideal surface over time, we recommend annual aluminum siding power washing as part of preventative maintenance. Our safe pressure washing ensures optimal care and results for this siding material.
Our method involves cleaning one side of the house at a time, utilizing a low-pressure setting. With carefully selected products, we efficiently eliminate buildup, removing dirt, stains, and contaminants like algae, moss, mold, mildew, and chalking. This process rejuvenates the surface, leaving it with a beautiful appearance.

Cement:
For cement siding, our seasonal cleaning approach preserves its pristine look. Through our gentle cement siding power washing, we apply a smooth spray to remove soap and wash away grime, ensuring a clean surface.
After allowing the cleaner to work its magic, we rinse the area with a soft wash, repeating the process as needed until the siding looks flawless. At American Exteriors, we excel in delivering exceptional cleaning to keep your cement siding in its best condition.

Vinyl:
Our experienced and knowledgeable professionals at American Exteriors bring vinyl siding back to a pristine appearance through our annual or as-requested services. Utilizing our reliable and perfected soap solution with low water pressure, we apply it seamlessly to every inch of the surface for even cleaning.
During our vinyl siding power washing service, we let the solution break down buildup and stains. Starting from the top and working our way down, we use a spray to rinse the entire area until it's soap-free and spotless. Trust us to restore your vinyl siding with precision and care.
What Substances Can We Eliminate From Siding?
At American Exteriors, our skilled team excels in revitalizing aluminum, cement, or vinyl siding. Our cleaning services are both safe and comprehensive, targeting the removal of various buildup and stains. When it comes to restoring your siding, perfection is our standard, and we specialize in effectively eliminating the following substances:


Soil
Filth
Algae, mold, and mildew
Moss
Fungus
Lichens
Gloeocapsa magma
Oxidation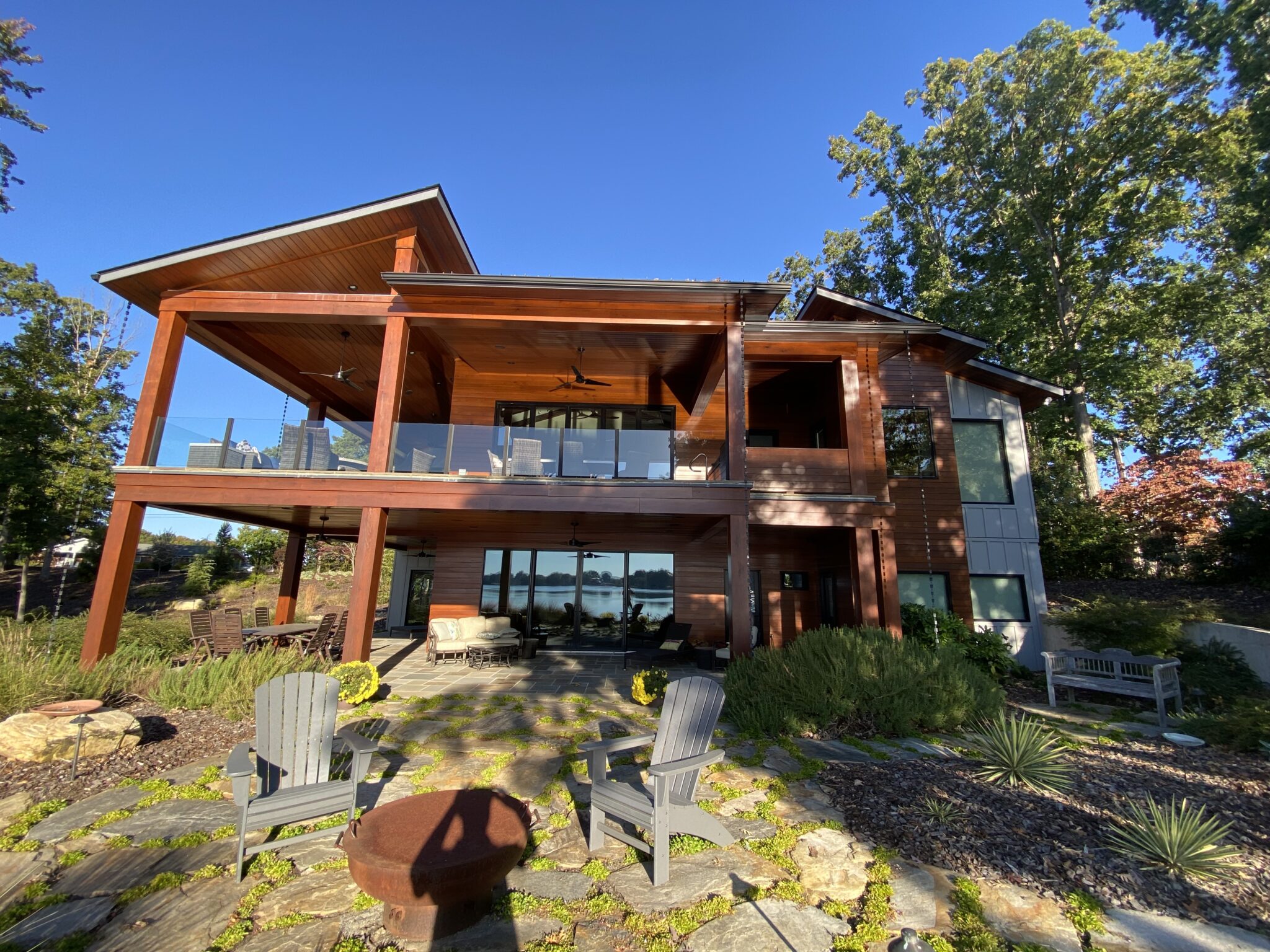 Searching for Expert House Washing?
American Exteriors Lake Norman is all you need
Your Satisfaction, Guaranteed
With American Exteriors, your property's in good hands. We promise top-notch results with our safe and effective cleaning process. You can trust us to give your home the care it deserves.
Simple Scheduling
We've got this down to a science. Our friendly team will set you up in no time, even if you can't be there in person.
Safe and Quality Cleaning
We use the best tools and eco-friendly cleaners, focusing on delivering great results rather than rushing through the job.
Friendly Technicians
Our experts love two things: making homes shine and taking care of our customers. They're here to help you every step of the way.