Local. Family Owned. Trusted.
Experts for a Clean and Healthy Home
Say goodbye to dirt, grime, and mold with our professional pressure washing services.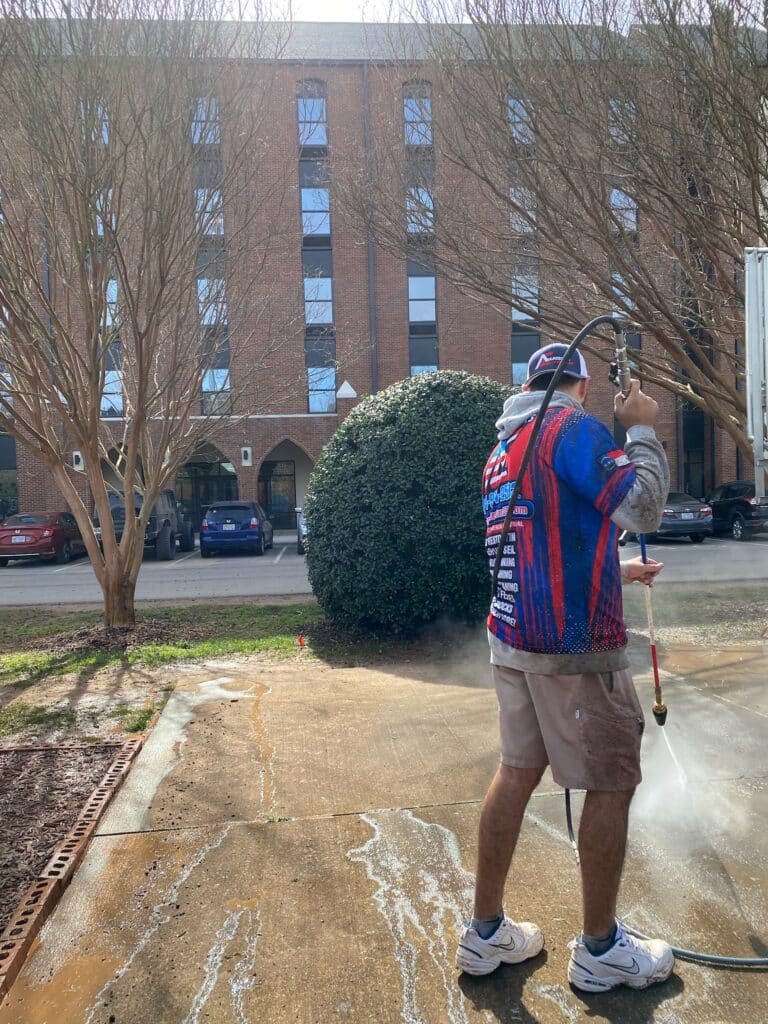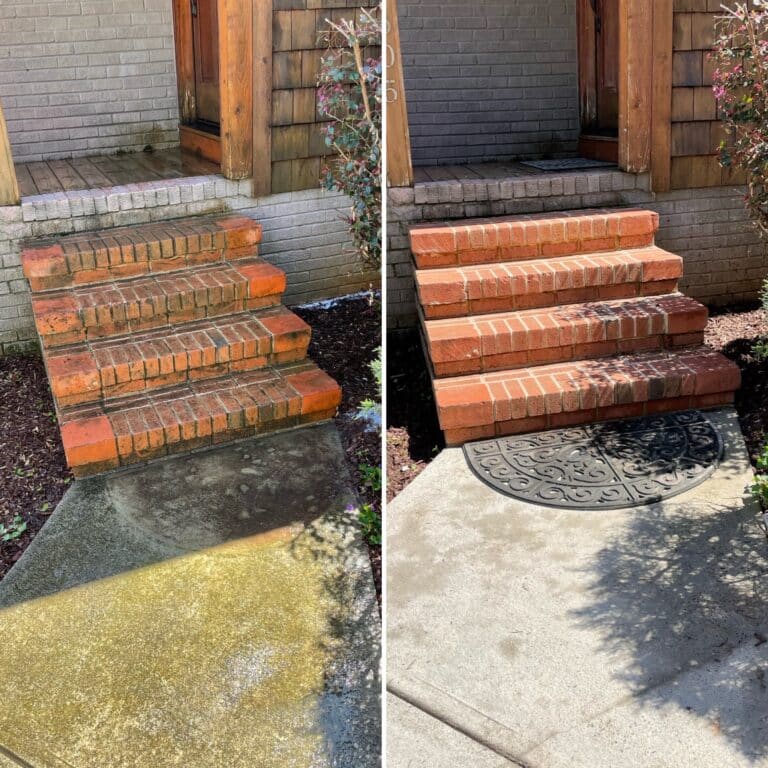 Slide and see for yourself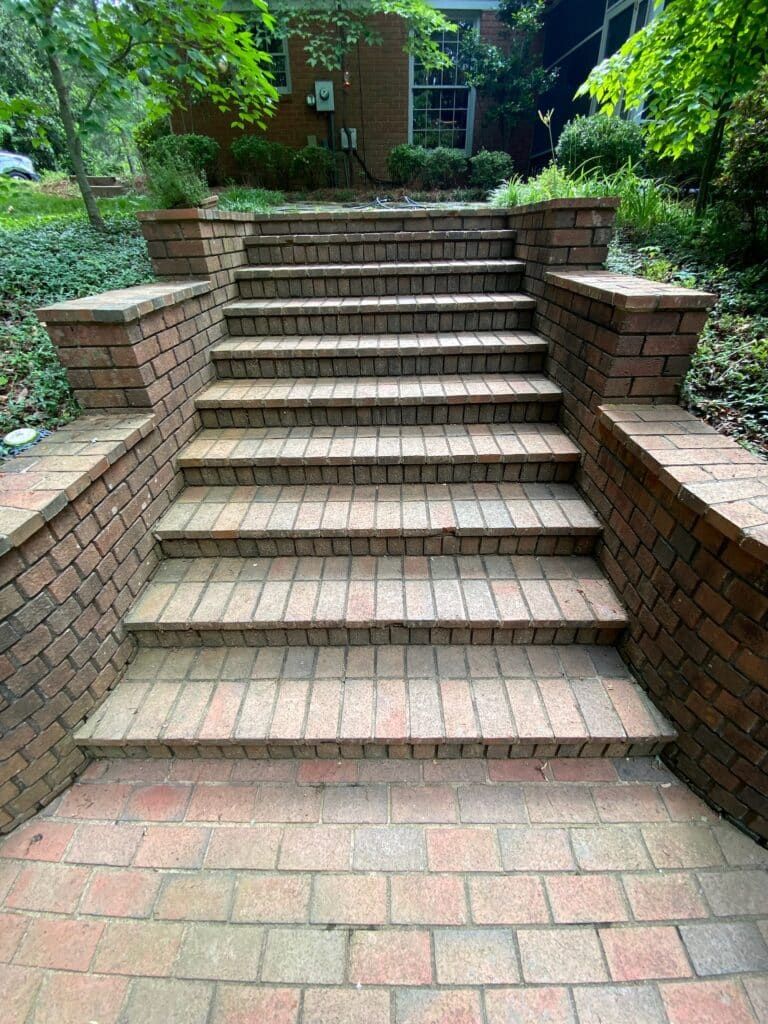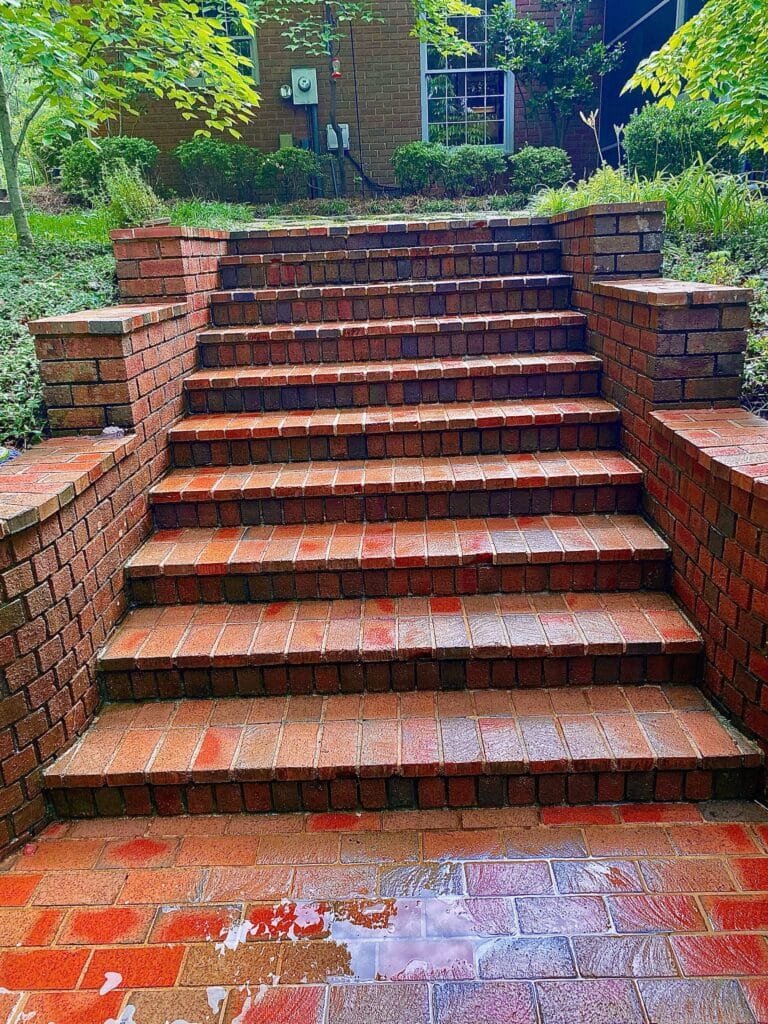 Make Your Properties Shine with American Exteriors' Power Wash
American Exteriors Lake Norman has you covered
Get a spotless and inviting exterior for your office building with our pressure washing services. Enhance your property's curb appeal, maintain a clean and safe environment, and create a welcoming atmosphere for your family and clients. Schedule your service today!
American Exteriors is Your Pressure Washing Solution
American Exteriors is the top choice for pressure washing with 5k+ happy customers. Our expert team and advanced equipment ensure effective cleaning of your office building. We offer customizable services for various commercial properties. Trust us to clean your new office building, store, or business place with expertise.
American Exteriors Lake Norman can help
We offer comprehensive pressure washing services to take care of your various cleaning needs, such as:
Deck Washing
We offer expert deck cleaning services that use safe and environmentally friendly products to restore your deck's appearance. Enjoy your outdoor space again with a freshly cleaned deck!
Fence Washing
Your fence is important for appearance and safety. Cleaning it is crucial, but challenging without the right tools and know-how. We can clean your fence safely and effectively to make it look its best.
Driveways
We clean and seal driveways to enhance their appearance and longevity. This protects them from harm and dirt, saving you from costly repairs, and increases your property's value and safety.
Patio Washing
Your patio can get old from the weather and people walking on it. We make sure your patio is safe to walk on without shoes. Our cleaning services remove dirt and mold, making your patio look better.
Boat Docks & Piers
Your boat dock is a special place to enjoy the outdoors, but it needs to be cleaned regularly to prevent mold, mildew, and weather damage. Let us help keep it looking nice and in good shape.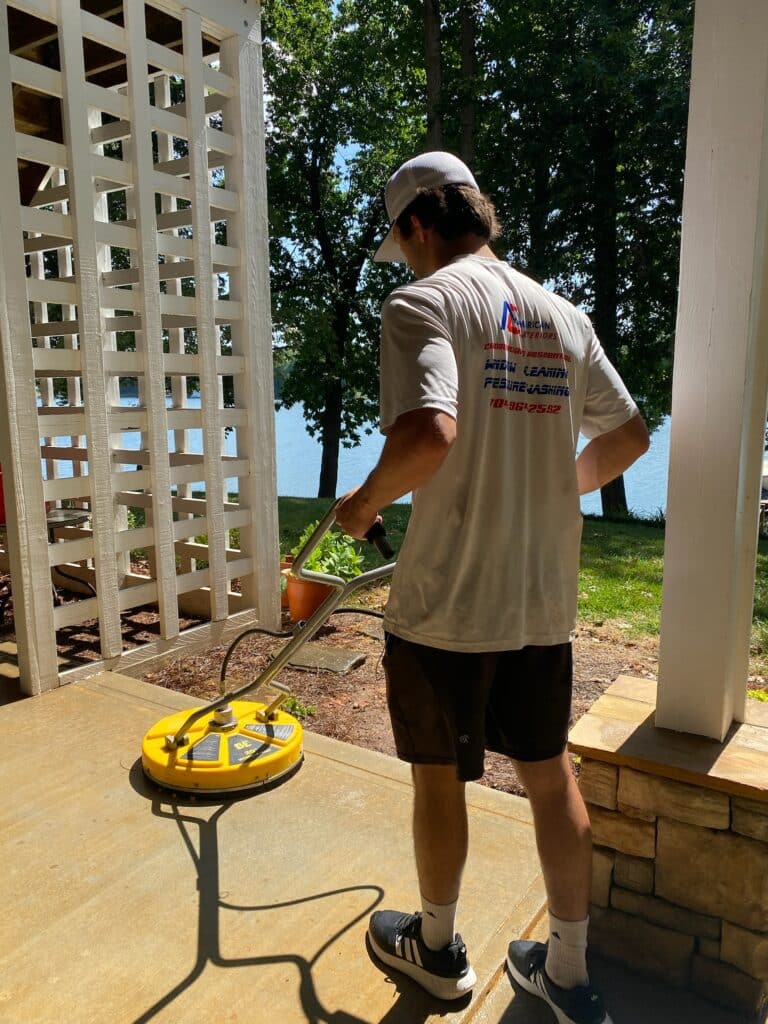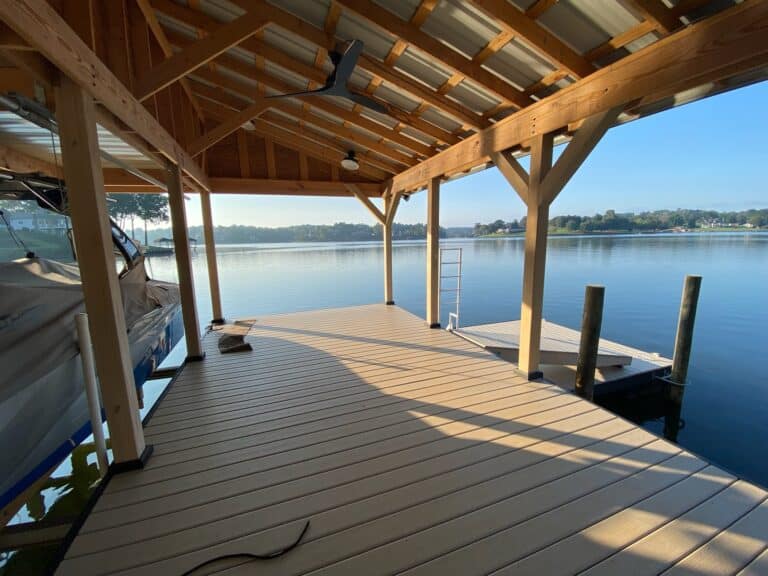 A Night and day difference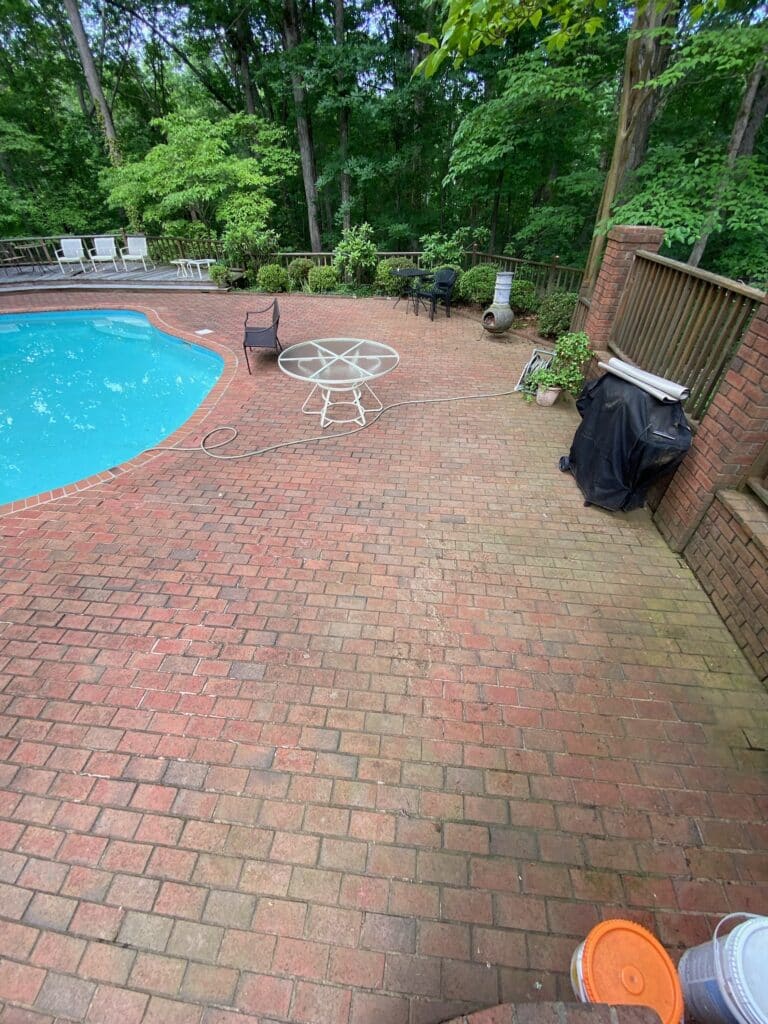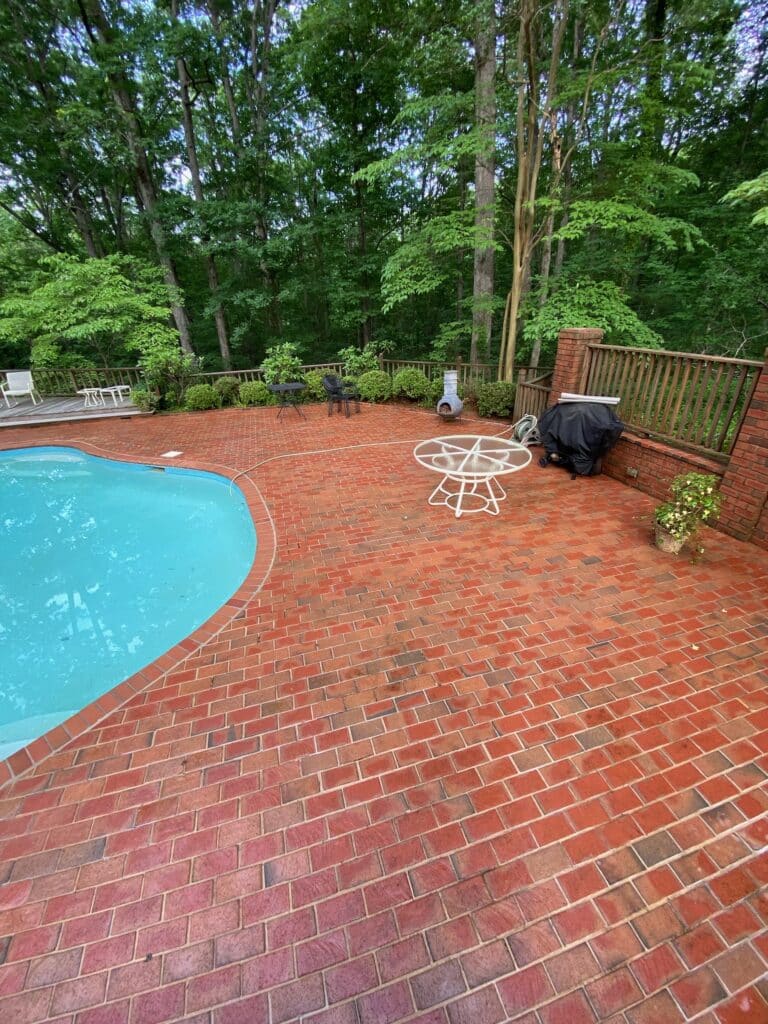 Get your the best pressure washing service with American Exteriors Lake Norman. With over 5 years of experience and 5,000+ satisfied customers, we guarantee 100% satisfaction. Schedule your appointment today, and let us make your home shine.
What Substances Shouldn't Be Cleaned With Pressure Washing?
American Exteriors Lake Norman has you covered
There are certain areas where high-pressure washing methods may not be suitable:
Roofs: Many roofs, especially those with shingles, have a delicate structure that might be compromised by the force of a high-pressure power washer.


Newer Cement: Cement that's less than 3 years old may not have developed the structural integrity needed to withstand a pressure wash effectively.
Vinyl Siding: Some sidings respond better to alternative washing techniques. It's advisable to consult with the installer or another professional to ensure the use of the most appropriate services.
Lawn Furniture: Most lawn furniture, especially lightweight materials like wicker, can be easily moved. The force of a power washer can pose a challenge and potentially cause damage.


Rugs: While it's possible to use a power washer on fabric, it's often better to opt for cleansers specifically formulated for this material to ensure proper care.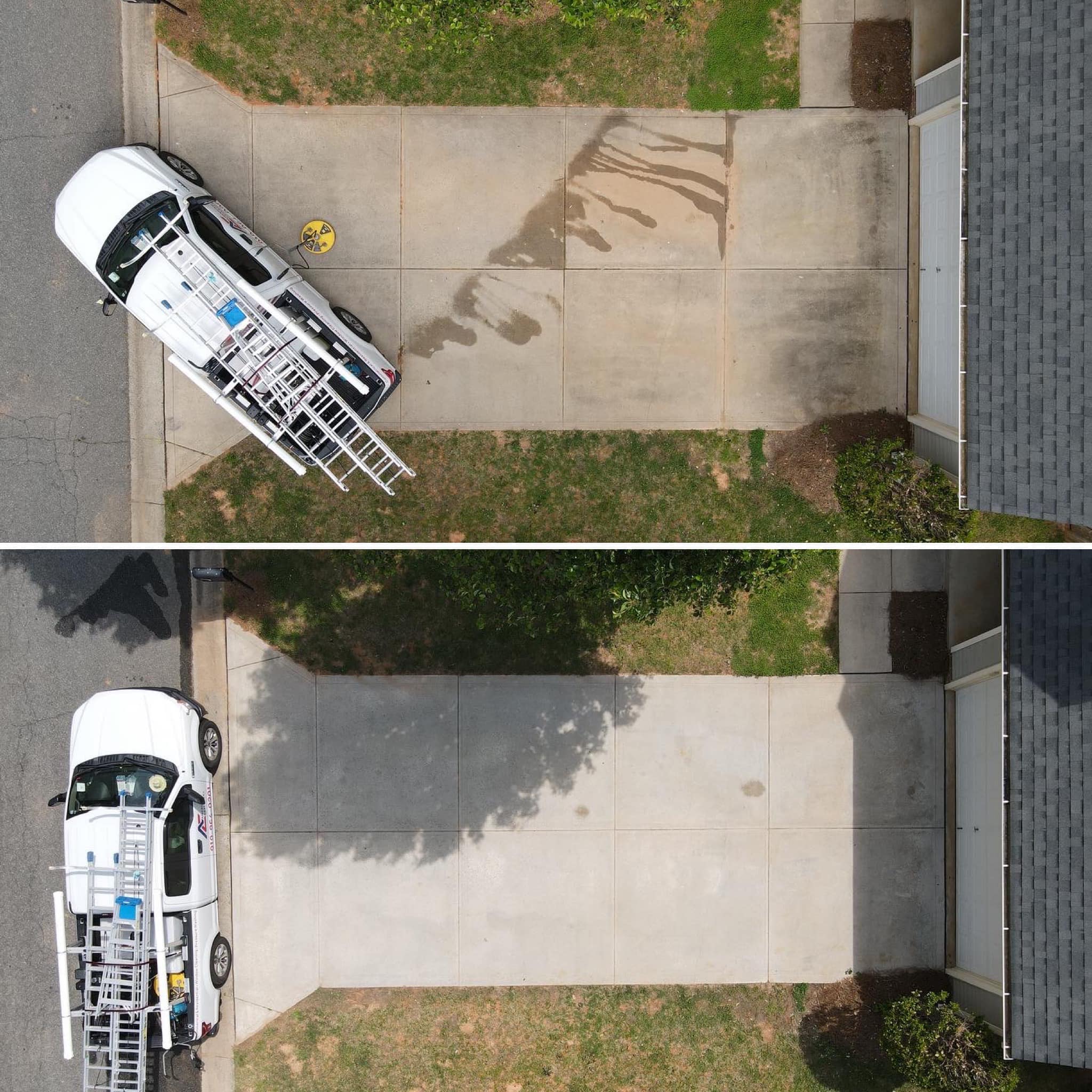 American Exteriors Lake Norman is all you need
At our cleaning and maintenance platform, you are promised:
Safe & Effective Cleaning: Our secure pressure washing method ensures top-notch results.
Boosted Appeal: A clean building impresses visitors. Regular maintenance revitalizes your property's look.
Healthier Surroundings: Shield your loved ones and clients from harmful contaminants. Our service promotes a healthier environment.
Time & Money Saved: Focus on what matters while we handle curb appeal. Our service saves you time and future repair costs.